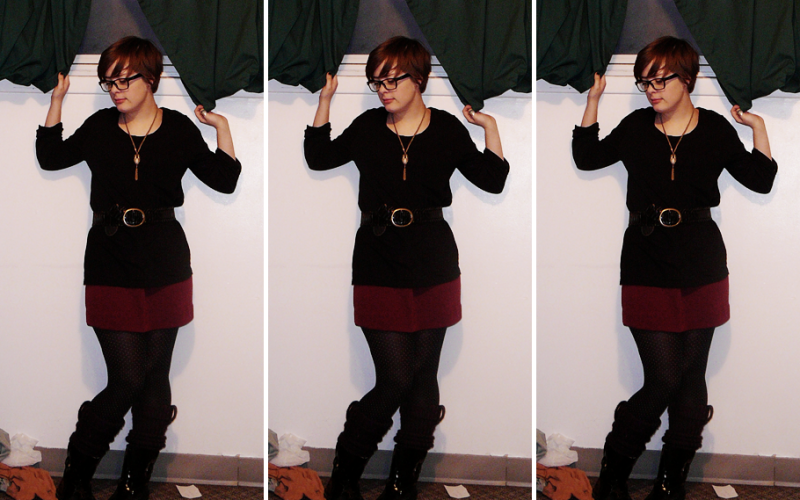 Dress: Urban Outfitters
Shirt: Target
Tights: H&M
Belt: Urban Outfitters
Legwarmers: Forever21
Necklace: Forever21
Thanks to discovering my camera's USB cord buried in a pile of my clothes, and some much-needed encouragement from a number of my friends, I'm back posting outfit photos. Yay!
It's been so cold out that I've spent more days than I'd like to admit just sitting around in black jeans and my boyfriend's glow-in-the-dark wolf tee, gorging on Christmas cookies, Fritos, and all manner of pasta dishes. Such decadence can only go on for so long, however, and so I found myself venturing out of the warmth of the apartment to acquire some much-needed items from the grocery store. To look good and stay warm, I of course wore thick knit legwarmers under my snow boots. The joys of winter!
Filed under: Uncategorized on December 20th, 2008