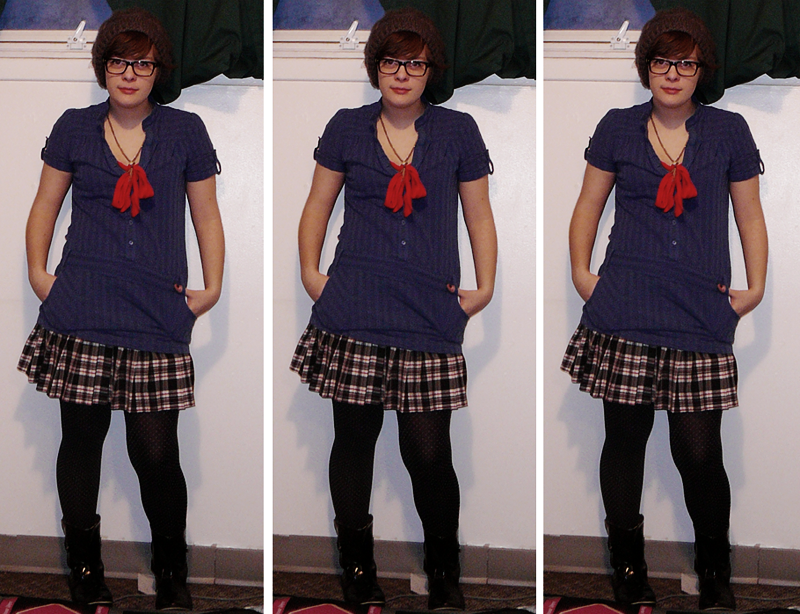 Dress worn as shirt: Forever21
Skirt: Max Rave
Shirt worn under dress: Forever21
Tights: H&M
Hat: Urban Outfitters
Necklace: Forever21
Boots: Volatile
I wore this to go Christmas shopping for my loved ones, the two I'll be spending my Christmas with: my mom and boyfriend. I absolutely love Christmas shopping! There's nothing more satisfying than finding the perfect gift, knowing the person who receives it will absolutely love it. If I could I would constantly buy gifts for my friends and family. As it is, I can only do so when I'm given extra funds; that doesn't make it any less fun though!
The snow in Missoula has stayed on the ground, and even replenished itself regularly! This makes me a happy Missoulian, despite the constant need for snow boots. This is how Christmas is supposed to be.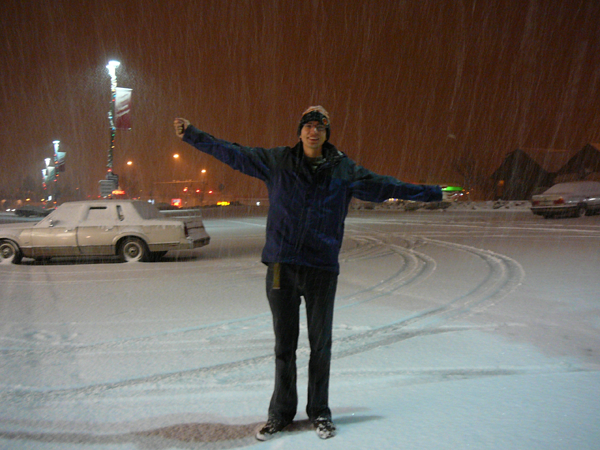 Greg here is representative of my feelings about snow. Yay!
Filed under: Uncategorized on December 21st, 2008