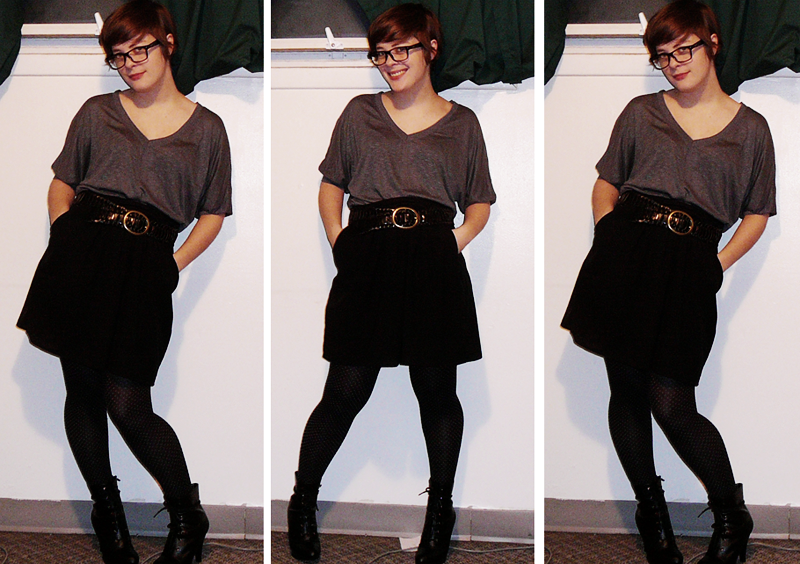 Skirt: Old Navy
Shirt: Forever21
Belt: Urban Outfitters
Tights: H&M
Boots: Payless
Yay, more Christmas clothes! This is what I'm wearing to see Twilight for the second time (I know, you don't have to say it; I'm insane). I got the shirt and the amaaazing boots from my mom for Christmas! I'm completely in love with them. They're like the reasonably priced version of those Jeffrey Campbell boots I posted a while back, and just as awesome. I never want to take them off! Thank you Mom!
Tomorrow I hope to hit up the sales at Target with my lovely Christmas Target gift cards. I'm aiming for a new coat, but we'll see how it all pans out. Any awesome after-Christmas sales I should know about?
Filed under: Uncategorized on December 27th, 2008