Wow… it really has been. I'll suffice it to say that I've been spending my time watching Stargate Atlantis with the Mister, playing WoW, and generally trying to be as lazy as possible before school started again. I was planning on posting earlier this week, but my computer became overrun with spyware and viruses and all manner of yuck, so I reformatted and reinstalled Windows. I plan to make regular posts again from now on!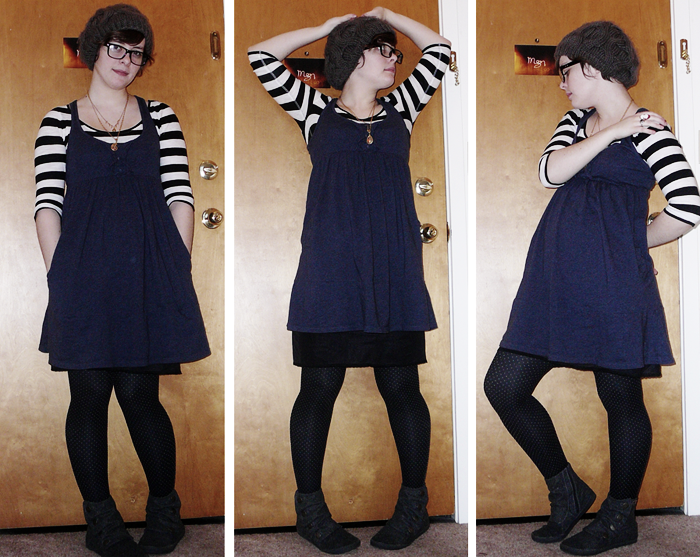 What I wore yesterday: American Eagle shirt and dress, H&M tights, Blowfish hobbit booties, Urban Outfitters hat, necklace from my cousin Callie.
The hobbit booties, by the way, are the most amazing shoe invention I've ever come across. They win in terms of form, function, warmth, and comfort. I have the grey flannel ones, and they're like walking around all day in extremely warm slippers. It's snowy and wet in Missoula right now, but these shoes definitely held up under pressure. I recommend them. I love them. Hobbit booties.
Filed under: Uncategorized on January 29th, 2009