I wish I had an Atlantis uniform. Sadly I don't, so instead I wore this: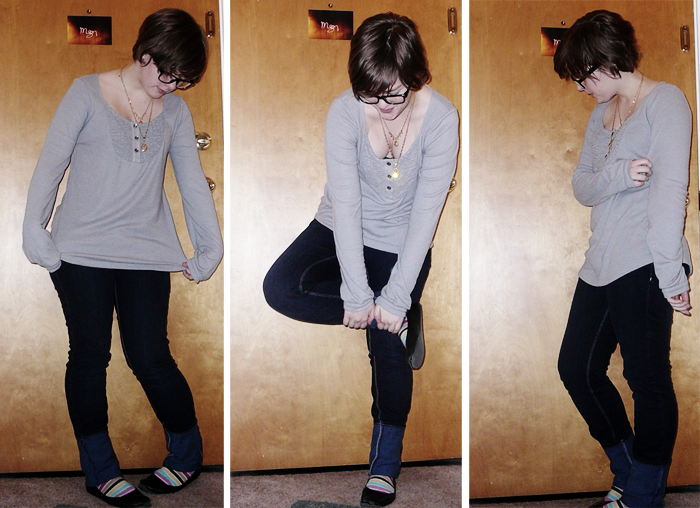 Urban Outfitters jeans and shirt, Target socks (?), Nomi shoes, necklace from my cousin.
I'm loving these jeans from Urban. I've never even tried on jeans from the place until now, because they always seemed way too long/skinny for my short stubby legs. However, earlier this month I found myself in want of new jeans, so I went ahead and tried these on. They were love at first wear. So stretchy, soft, and dark. Thank you Urban Outfitters. (I'm like a walking ad, but seriously, I love these jeans!)
As far as socks + flats… I'm not sure. Thoughts?
Filed under: Uncategorized on January 29th, 2009