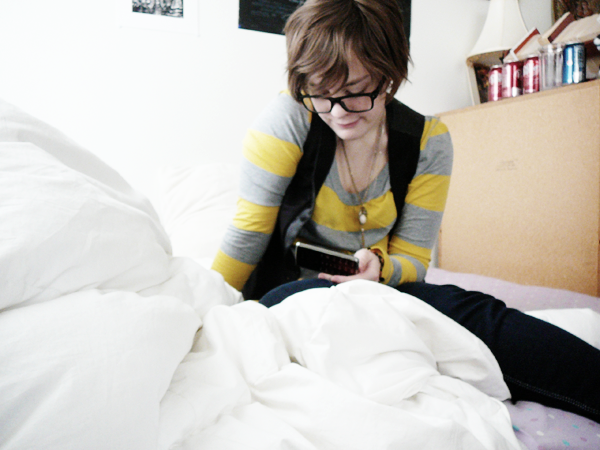 I got my new phone in the mail today, and spent a good 45 minutes playing around with wallpapers, ringtones (the default tones all sucked by the way), and the crazy new QWERTY keyboard. Technology and gadgets, I love you! Turns out you can download the theme to Stargate Atlantis as a ringtone; guess who has a new ringtone?! Me.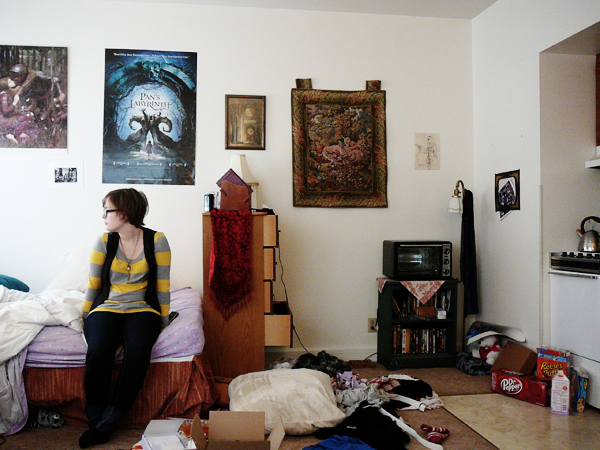 Today I don't feel like doing much except post some pictures. Got bored of the stand-in-front-of-the-door pose; sat on the bed instead. Check out my Extreme Mess! I ♥ my apartment.
Old Navy shirt and waistcoat, Urban Outfitters jeans, Forever21 necklace.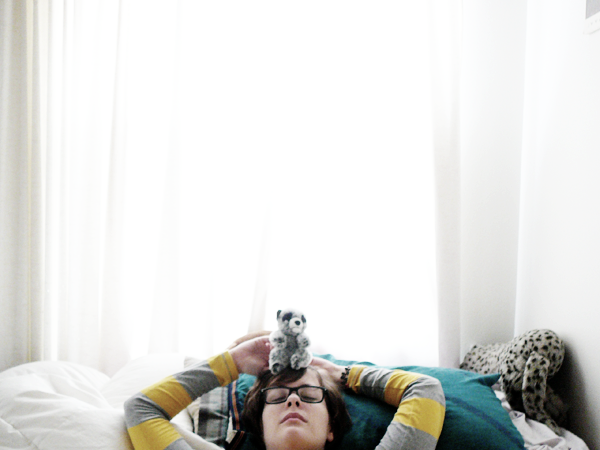 Mister Raccoon. That is my snow leopard Leppy's butt on the right. I sleep with about 2-3 animals nightly, depending on whether I can find Raccoon. Am I the only 22-year-old to still sleep with stuffed animals? Please tell me no.
Filed under: Uncategorized on February 11th, 2009