Rave skirt, Forever21 shirt and shoes and necklaces, H&M tights and jacket, Old Navy belt.
Eff yeah, colors! I felt like an anime character today. I think that should be my goal every day: to look like I just leapt out of an anime. Today I might be a slightly overdressed character from Tengen Toppa Gurren Lagann — what with the red, whites, blues and all. I dunno, what do you think?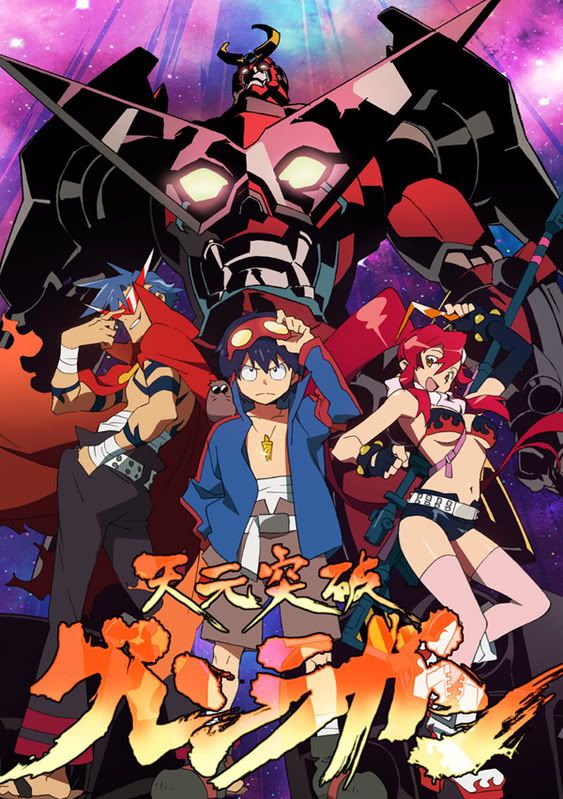 P.S. If you haven't seen this show, I highly recommend it. Just look at the picture, guys. What's not to love.
Filed under: Uncategorized on February 16th, 2009