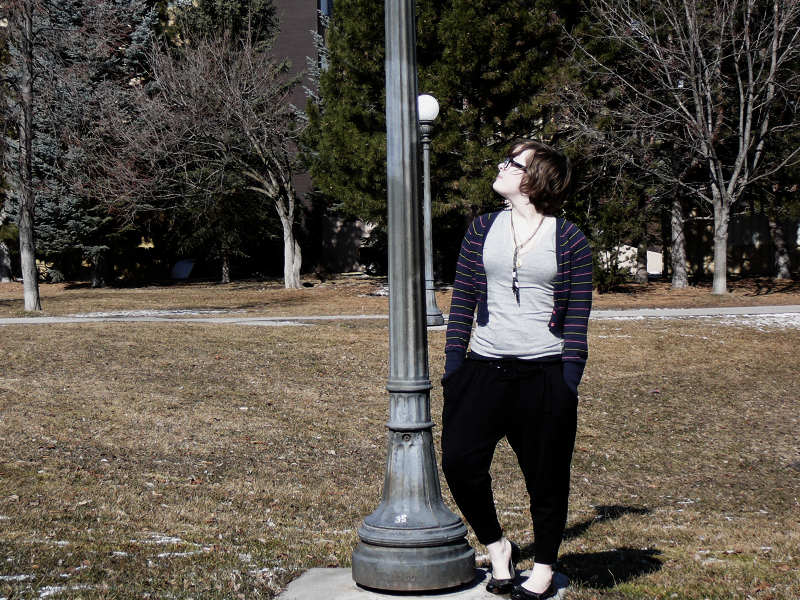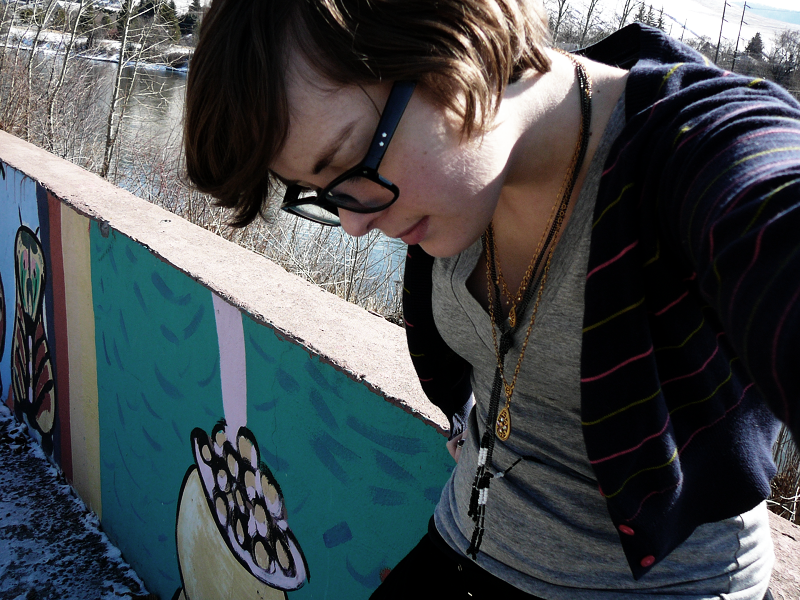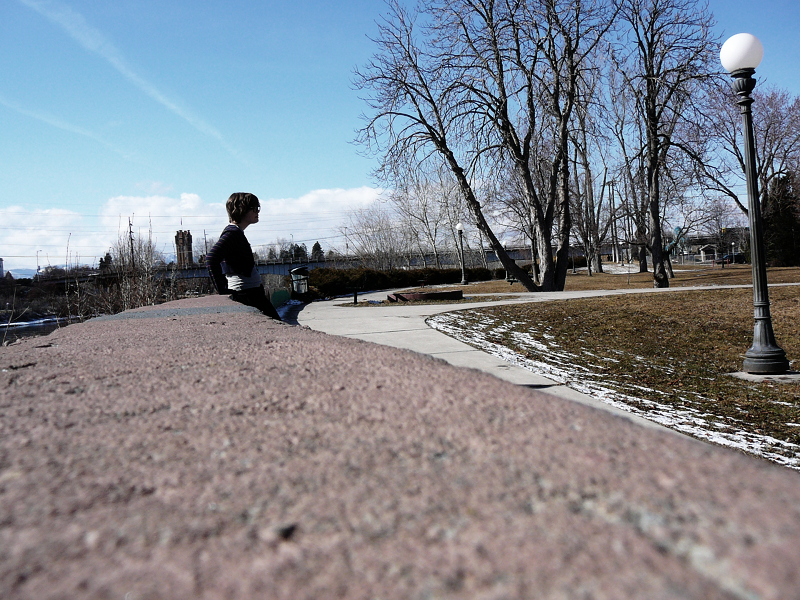 Twelve by Twelve pants, Wet Seal t-shirt, Old Navy cardigan, Target shoes, Forever21 necklace.
In a moment of distraction, the Mister allowed a pot to boil over on the stove yesterday, and filled the apartment with smoke from the burning milk and butter. Today, turning on the stove proved that there was still some milk and butter left to burn. Therefore I went outside to take these photos, since smoke in the lungs isn't very pleasant. 
I love you Greg, you are the best boyfriend ever in the history of boyfriends, bar none, no contest whatsoever.
We're going to see Watchmen tonight! I'm super excited!
Filed under: Uncategorized on March 6th, 2009