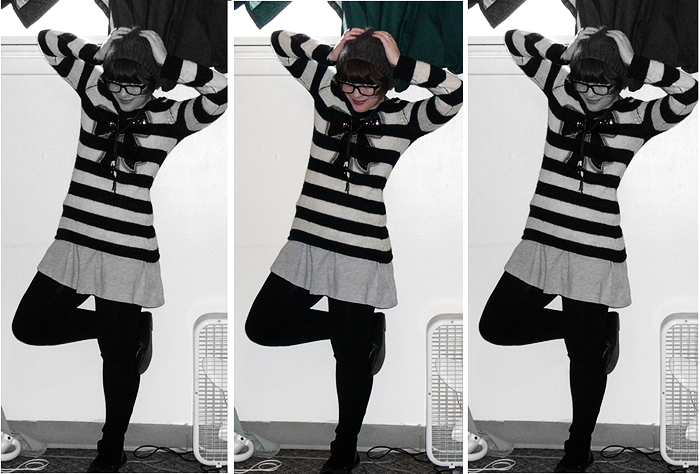 Rave dress and leggings, Wet Seal sweater, Target shoes, Urban Outfitters hat, Forever21 necklace.
Sorry I look so sinister in this picture! I was going for mysterious and cute, but it seriously backfired.
I got a load of things at the mall the other day on clearance, so I'm wearing a bunch of them in one go. These leggings are so comfortable, and they have zippers on the sides! Wonderful. This dress is sleeveless, and though you can't see it, it will be a perfect summer dress.
Meanwhile, shoes! I've been eyeing every pair of brown heeled oxfords I come across, and these are some that I'm considering springing for — once I have the money of course!
 Jeffrey Campbell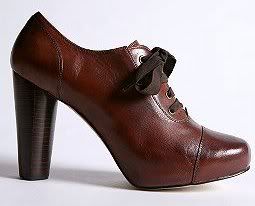 Jeffrey Campbell
Ruche (shopruche.com)
Filed under: Uncategorized on March 9th, 2009