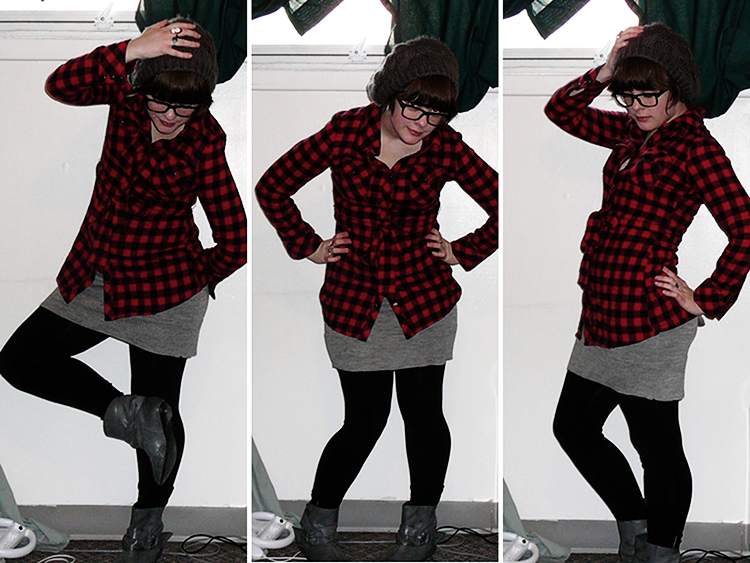 Forever21 flannel shirt, Wet Seal sweater dress, Rave leggings, Target ankle boots, Urban Outfitters hat.
I'm completely in love with a) this sweater dress, and b) these leggings. It's been cold as balls in Missoula for the past couple days, and tights just won't cut it (unless you want to uncomfortably double up, which takes time in the mornings, something I don't usually have). These leggings are thicker and warmer than tights, and I foresee myself wearing them daily. Maybe it's best if I invest in another pair? Who knows! All I know is, they are wonderful. And this sweater dress is the perfect length; short, how I like it, but not so short my ass is falling out all over the place. The perfect combination of warm, cute, and sexy. I am so into my outfit today.
Unfortunately (or perhaps… fortunately), now it is time to get back into my jammies and sleep for a few hours until the Mister comes home from class. Happy Tuesday!
Filed under: Uncategorized on March 10th, 2009