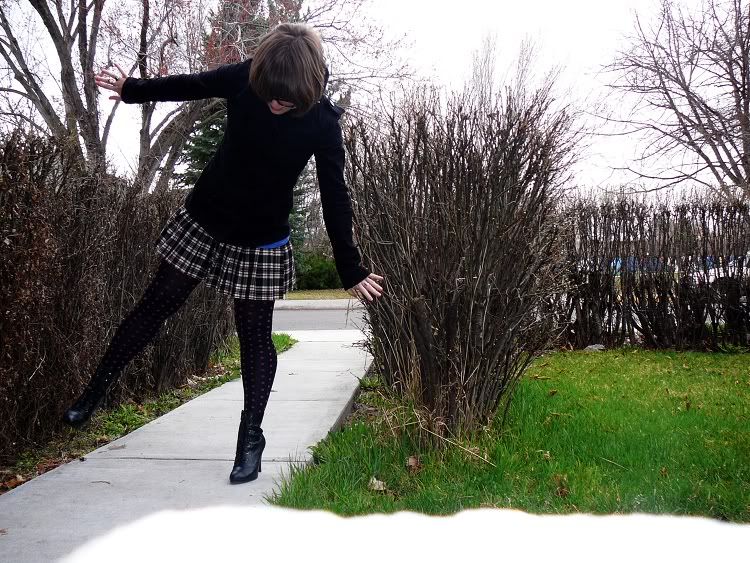 H&M jacket, Rave skirt, Target tights, Payless boots, Urban Outfitters tee (not shown).
Today it most definitely does not feel like spring. I'm glad I wore my jacket today (I almost didn't), because when I emerged from the Mister's cozy apartment, I was greeted with lightly falling snow. Ugh! It's supposed to be spring.
Clearly it was too cold outside to take many decent pictures; sorry they're so mediocre today!
Filed under: Uncategorized on April 15th, 2009