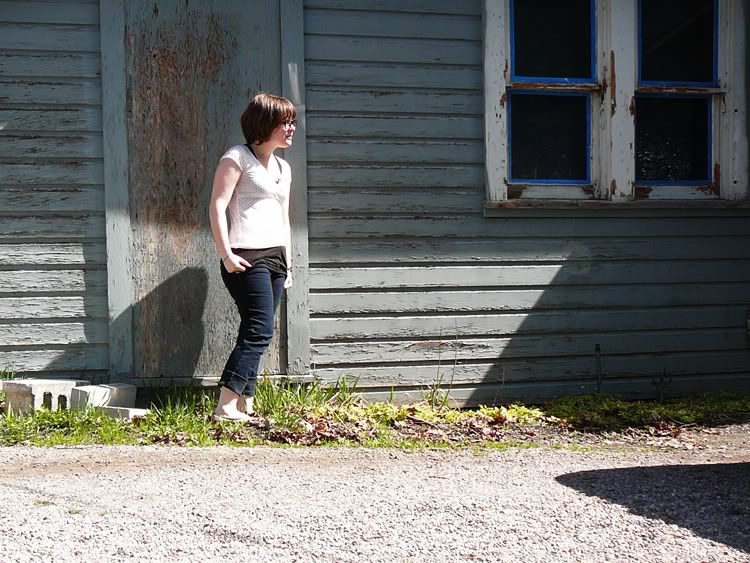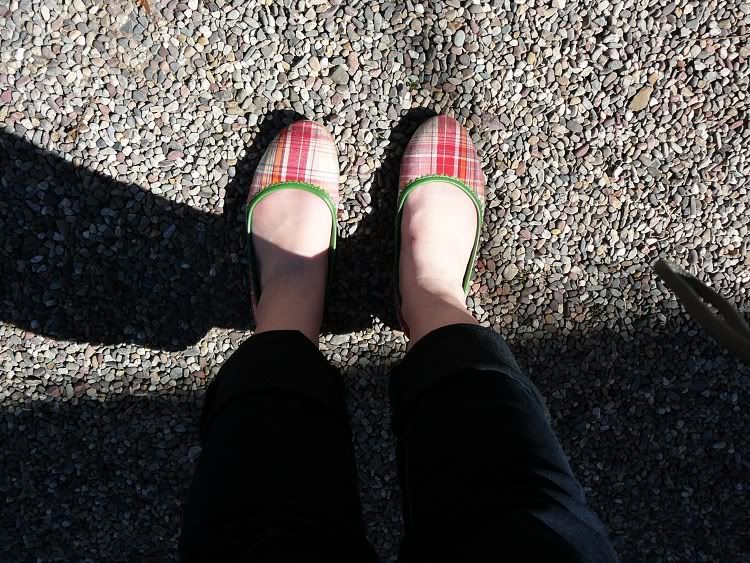 Target pants, Aeropostale shirt, Delia's shoes, Day-lab necklace.
In that second picture you really get an idea of how crazy short I am. I look freaking tiny! Eesh.
So today it finally feels like summer! It's in the 70s and already it's too hot for me. I would be fine if the world never got hotter than 75, 70 on average. I highly dislike the heat. I do love green grass and a campus full of lounging people, though! That's what we got today. The Oval on campus was a sea of people sleeping, talking, eating, studying, playing frisbee, whatever. It looked so happy and refreshing. I however, being myself, didn't join them. I prefer to go to class, then home. Plus I burn so easily…
Anyhow, I hope you're all having awesome Mondays like I am. Yay!
Filed under: Uncategorized on April 20th, 2009