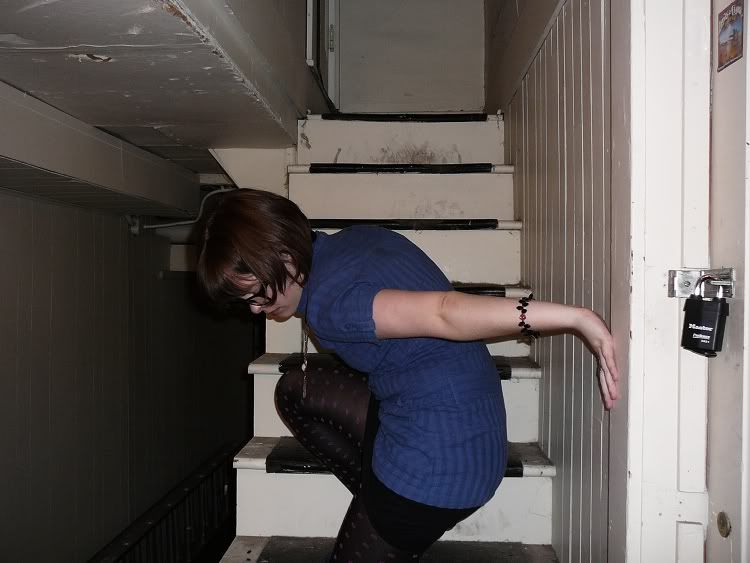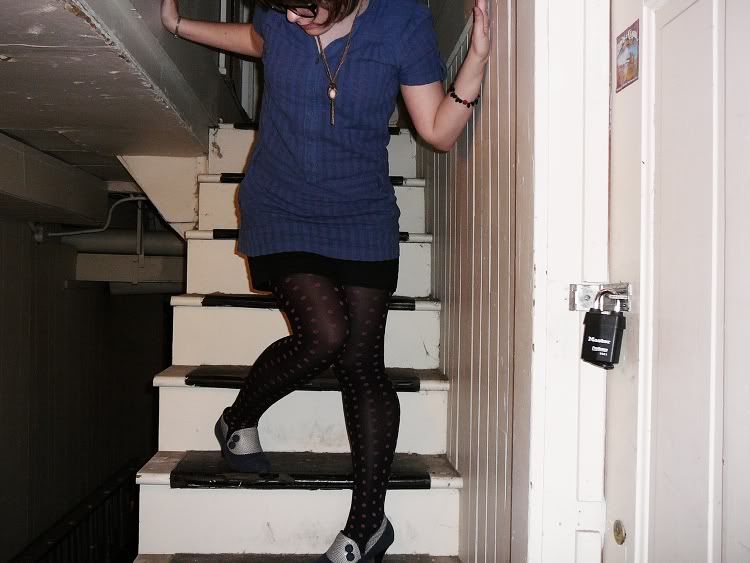 Forever21 shirt dress and necklace, Target tights, Gap skirt (thrifted), crazy Asian import shoes (from asiajam.com).
I love these shoes to death, but they do not love my feet in kind. I received them in a half size too big, so I put these little padded inserts in the heels and sole to make them fit. It worked, for the most part; they stay on my feet at the very least. Unfortunately, my feet still slide around in them, and I'm afraid I've been awarded a few nice blisters for my efforts. These shoes are great to stand around in, but they are not nice for walking. I'm so distraught; they're the cutest, most unique shoes I've seen, but they are simply too big for me. 
So yes, I am considering selling these shoes. It really sucks, because I love them so much, but they just aren't comfortable because of the size. Before I put them up on eBay, would anybody be interested in them? They're a size 6.5-7 (advertised as 6; argh!), only worn once. They have a faux suede upper with a great checker spat-like detail, and cute little buttons. I'd sell them for $40 plus shipping. Let me know.
Anyway. Today it is beautiful and sunny outside, but all I can think is that I have no decent summer clothes, nor would I want to wear them for fear of blinding the world with my doughy white legs. I have no sandals, either, and it is so annoying! This annoyance carried over into my outfit photos, which I opted not to take outside — I was hot and tired and my feet were absolutely killing me. So I crawled around on the dirty basement stairway and gazed darkly at the camera. 
I hope you are all enjoying spring!
Filed under: Uncategorized on April 21st, 2009