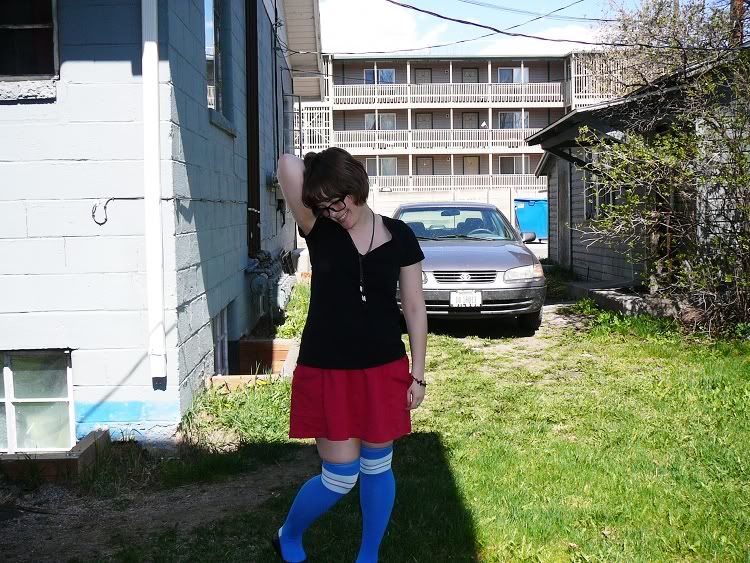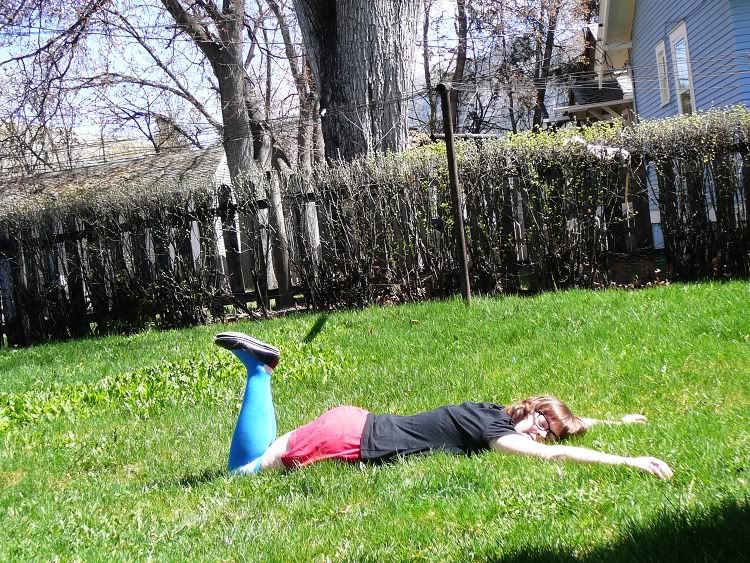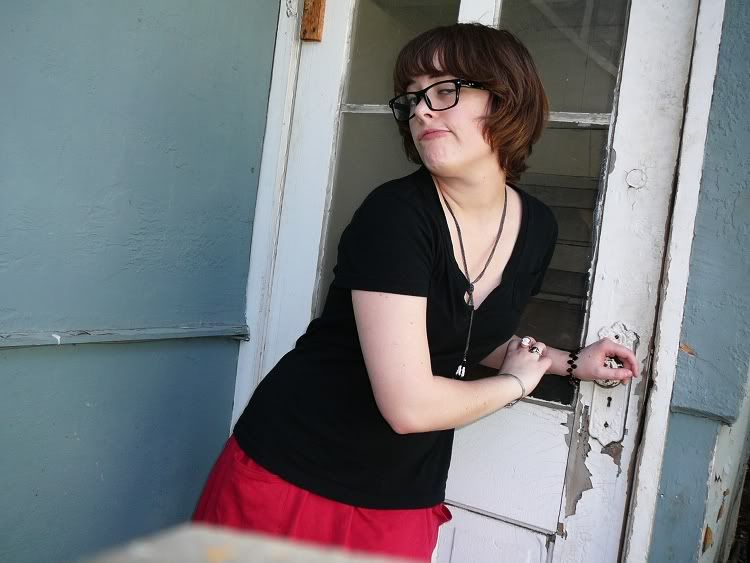 Target skirt, tee, and shoes, Forever21 necklace, Wet Seal socks.
I feel happy about today! Mostly because it's beautiful with a breeze outside, meaning I don't feel like my brain is melting out of my skull, through my ears, and down onto my clothes. Because, you know. That is gross and uncomfortable. Therefore: today will involve being outside! I hope. If not, it will at least involve a good run.
That last picture is what I look like when thinking about an SG-1 orgy. Wut.
Filed under: Uncategorized on April 22nd, 2009