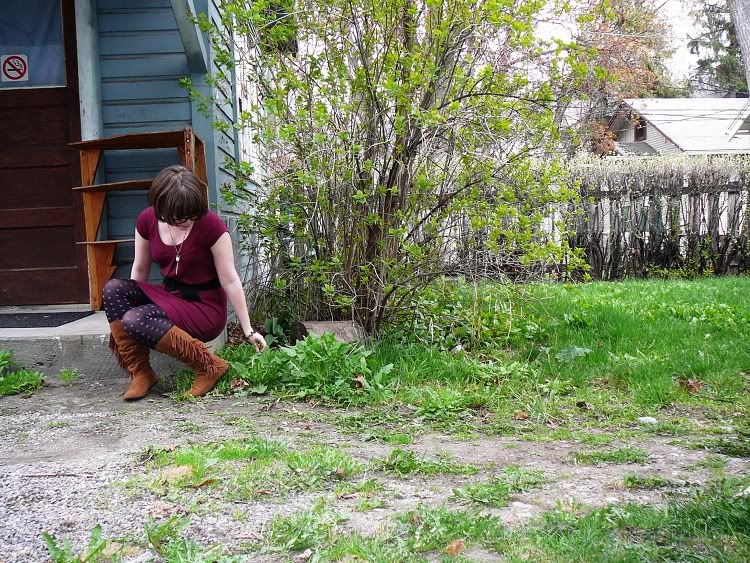 Urban Outfitters dress, Target tights and boots, Forever21 necklace, belt jacked from my Twelve by Twelve harem pants.
Sorry about the lack of outfit posts of late! It was just so cold and wet last week that I didn't have the heart to stand around outside and take pictures of myself. I'm glad some of you liked my outdoorsy photos anyway. Time to start up the outfit photos again!
These boots are an early birthday gift from my mom, and I absolutely love them. They're so comfortable, and genuine leather for $20! I say that this is awesome. I spent the day job hunting in them, and it was like walking around in slippers. So nice. I've been wanting some leather fringe boots for a while now, and these definitely sate the lust.
Filed under: Uncategorized on April 27th, 2009