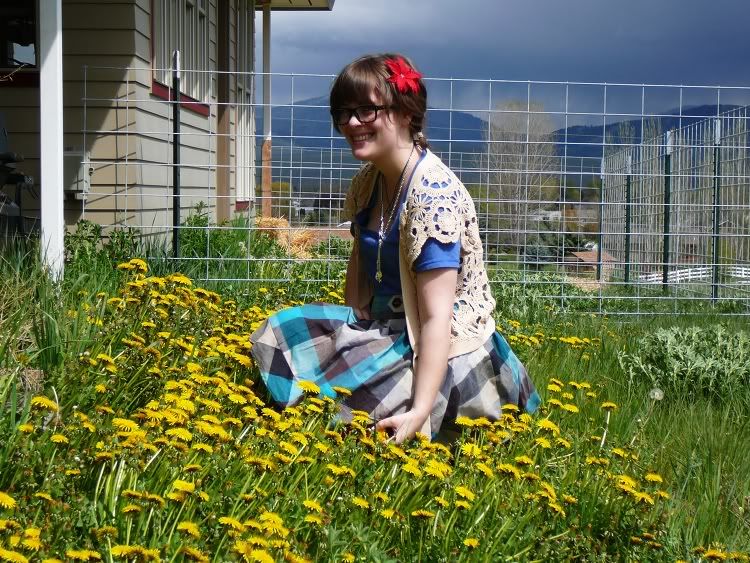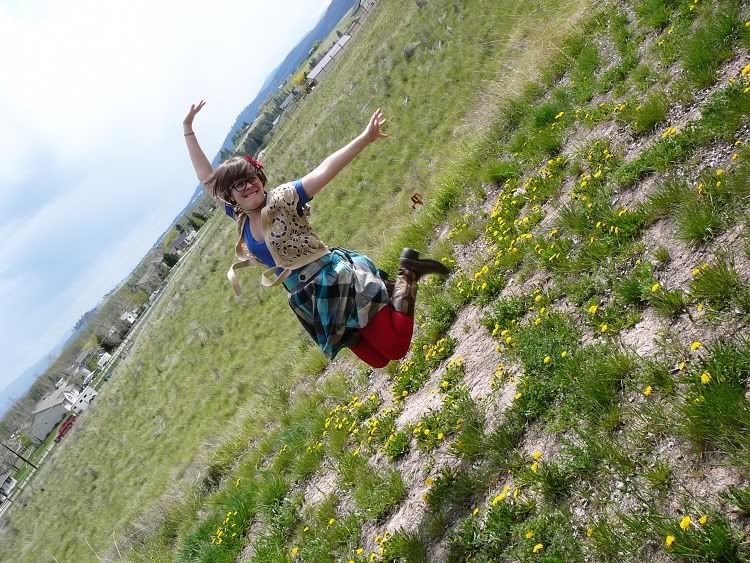 Rave skirt, Urban Outfitters tee, Betty's Divine tights, thrifted sweater, birthday gift necklaces, Lily's boots.
The Mister took my pictures today. Check out the amazing necklaces he gave me for my birthday! The longer one is cut off, but there are little chains with keys and locks on the ends of them. The round necklace is for my Celtic birthday, and it's of a sea serpent. The pharaoh head is just plain awesome: Greg got it for me because he knew it would remind me of Stargate. Which it does! Yay! ♥ 
I'm having potato cheddar soup at my mom's tonight (yum!), and then I'm heading out to watch Star Trek with friends, finally! I have been beyond excited for this movie to come out. Yes! Star Trek! Best birthday ever.
Filed under: Uncategorized on May 11th, 2009