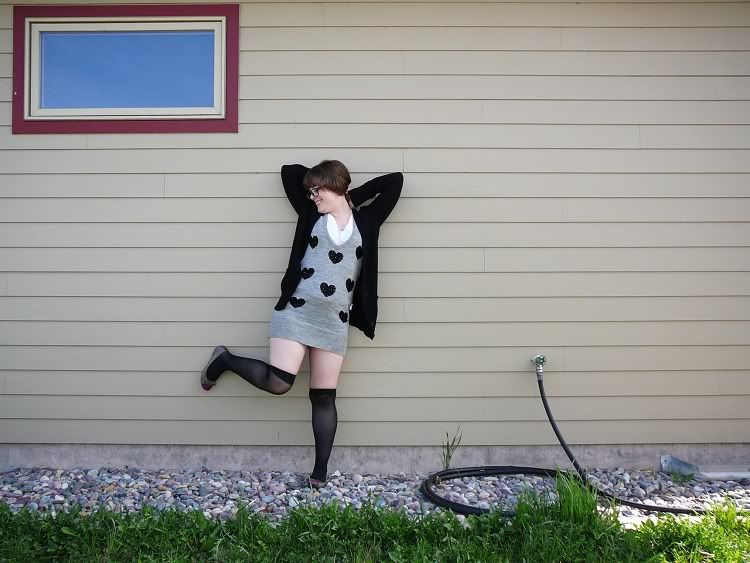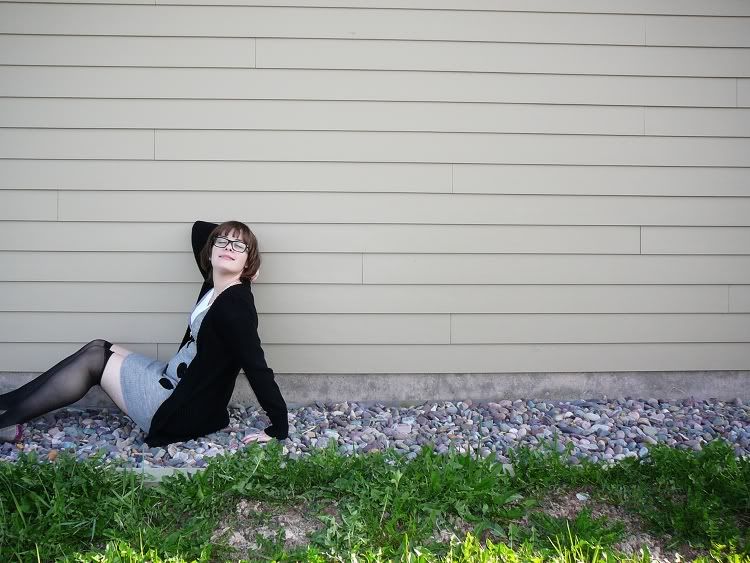 Rave dress, Target cardigan and knee socks, Old Navy shoes.
Apparently today is Cheesecake-Arms-In-The-Air Pose Day. Yikes. I was wearing a less thigh-showing outfit earlier for a job interview, but these sweet knee-high trouser socks are so neat that I felt it was necessary to show them off. Regardless of cellulite-y pale doughy thighs!
I have birthday money and it's burning a hole in my pocket. I'm considering buying these shorts at Urban Outfitters, but $40 is a bit steep for something I'm not totally convinced of. Thoughts? Opinions? I would most likely either wear them with basic tees tucked in and tights, or underneath really short dresses that need extra butt-coverage. Still, I'm not convinced. Help!
Filed under: Uncategorized on May 13th, 2009