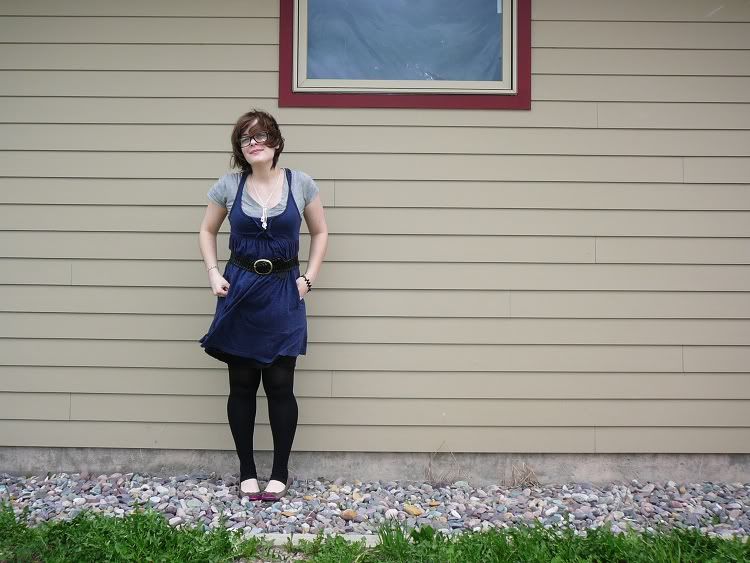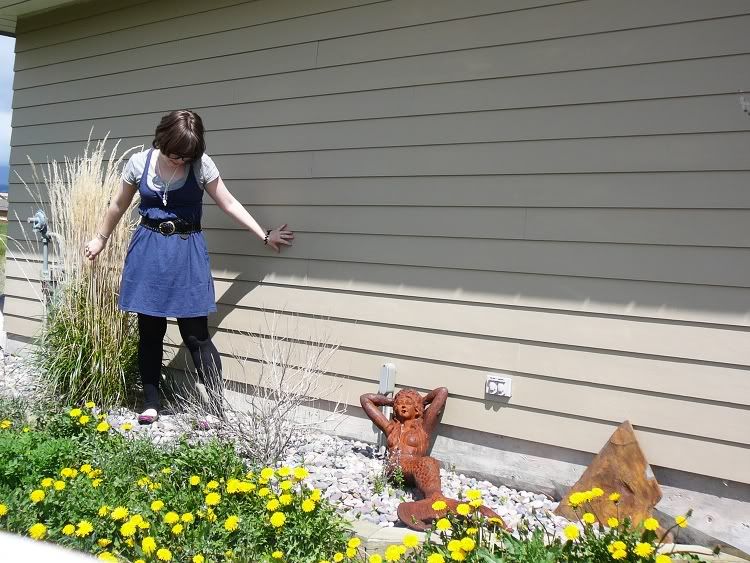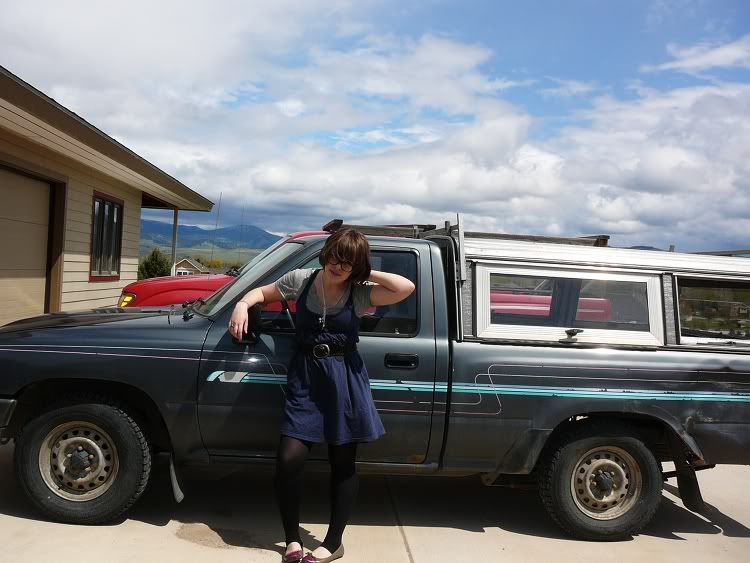 American Eagle dress, Urban Outfitters belt, Wet Seal tee, Target footless tights, Old Navy shoes, necklace from bf.
There are not enough awesome places to put the camera around this house. I suffer with a self-timer and no tripod, so these are pretty much the best I can do with the equipment available to me. Raaagh. Anyway. I think I'm gonna do one of those "WHAT IS IN YOUR BAG LAWL" posts because I've never done one. AND, I just got a new bag! Glorious.
My new bag! It's from Target. It was $15. I heart Target. I also needed a smaller shoulder bag, so this is perfect!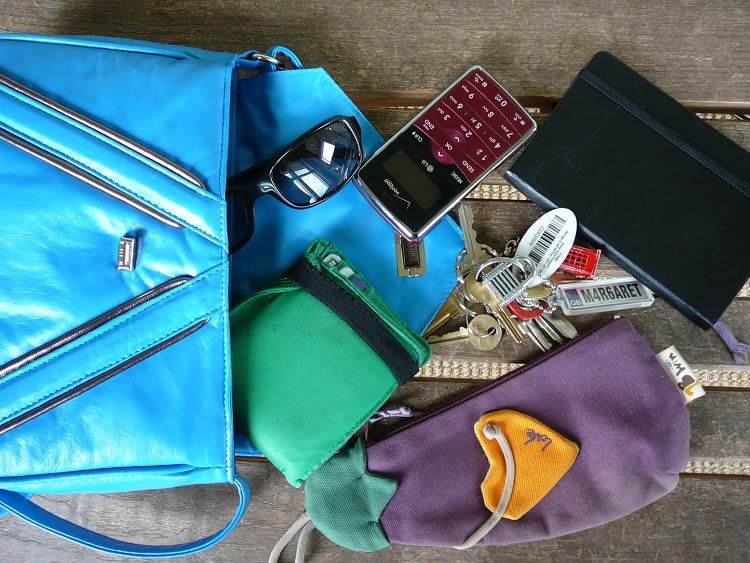 What's inside: DKNY prescription sunglasses (soon to be replaced); 2 euro wallet from an H&M in Trier, Germany; maroon EnV2 phone; keys with way too many keychains, most of which are from the UK; eggplant coin purse with a little heart that says "love" from my friend Rose; tiny black Moleskine which is being used for lame to-do lists.
I have a lot of colorful stuff, it turns out. No matter how hard I try to keep a color scheme or tone down my colorful style, the colors keep coming back. Sigh! The pain of being drawn to bright colors… pain. ♥ 
Filed under: Uncategorized on May 14th, 2009