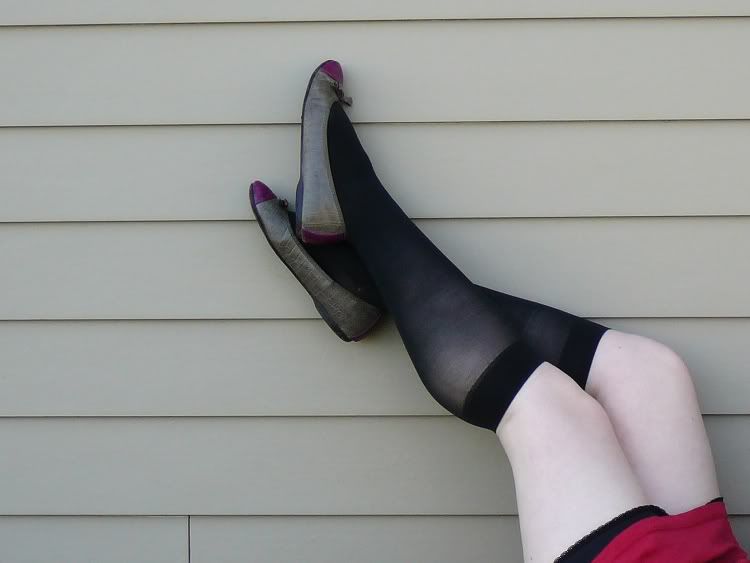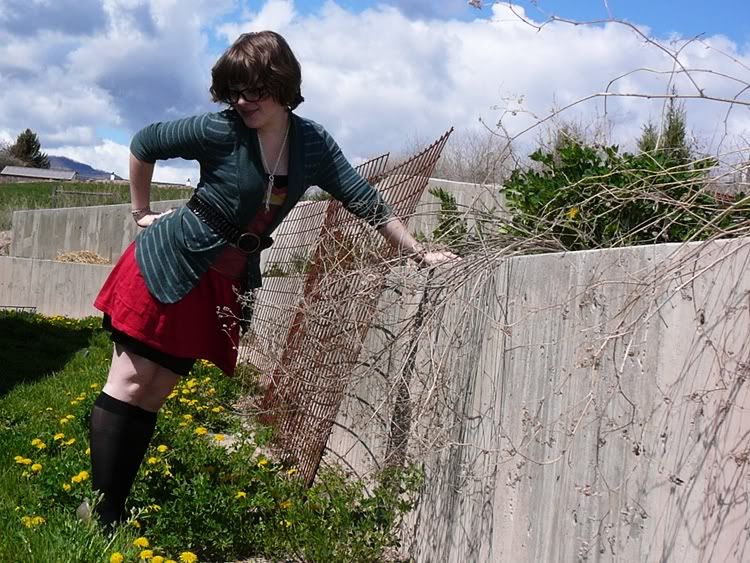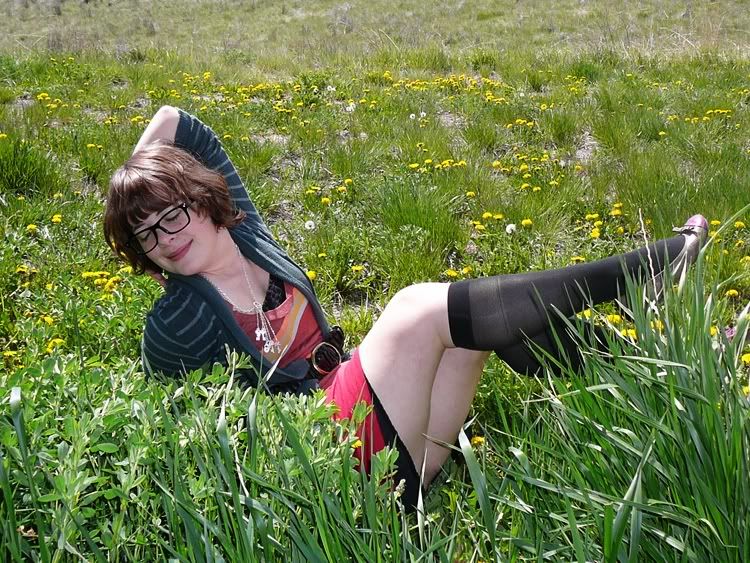 Target skirt and socks; Urban Outfitters belt, cardigan, and tee; Old Navy shoes; necklace from bf.
As much as I hate my thighs, it's warm today, and these socks make me feel sexy. So there.
So, wow, I'm completely done with college, school, and anything that involves academic testing or paper-writing. HOLY CRAP YES.
Filed under: Uncategorized on May 15th, 2009