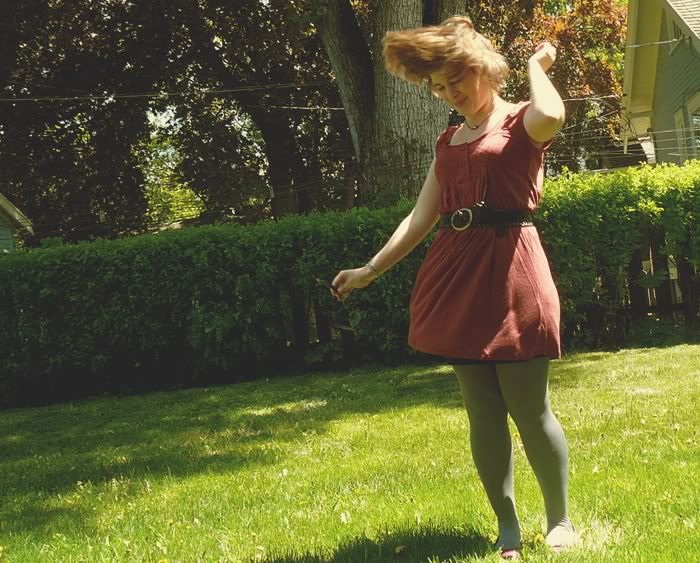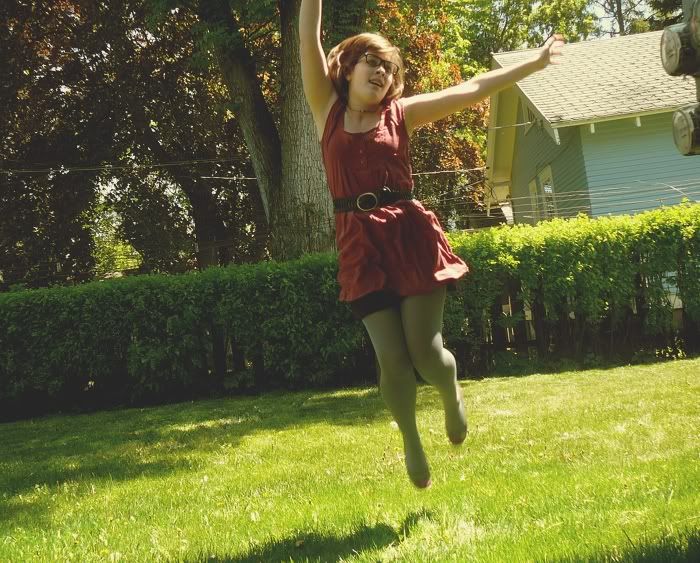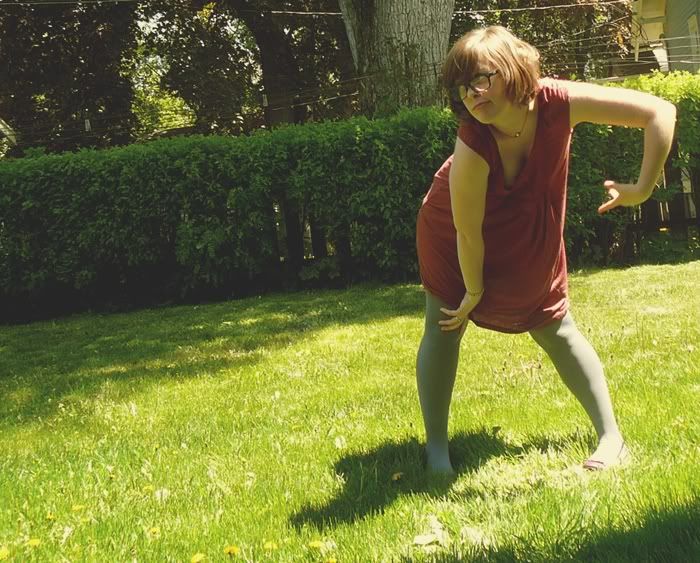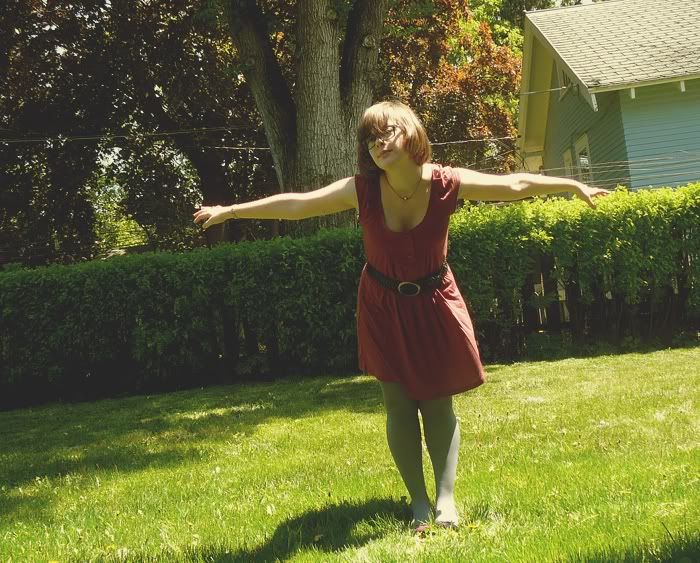 Urban Outfitters shirt and belt, gift from bf tights, Old Navy shoes.
Trying some crazy new experiments with colors in Gimp, don't mind me. It is an incredibly beautiful day today, but most beautiful of all: I found my camera charger! Huzzah! I plan to be a goober and put on the outfits I wore the past couple days and take pictures, because they were really cute and went undocumented. A crime, surely.
I hope you're all enjoying your summers. I know I am. Or at least, I'm trying to. It's becoming increasingly stressful, realizing that this is my life and it's my business to figure out what to do with it. Sigh. Oh well, at least I have an eye appointment on Monday; you know what that means? New prescription sunglasses! Some Ray-Ban or D&G frames are being considered, because they're trendy and oversized. Yay sunglasses.
Filed under: Uncategorized on May 22nd, 2009