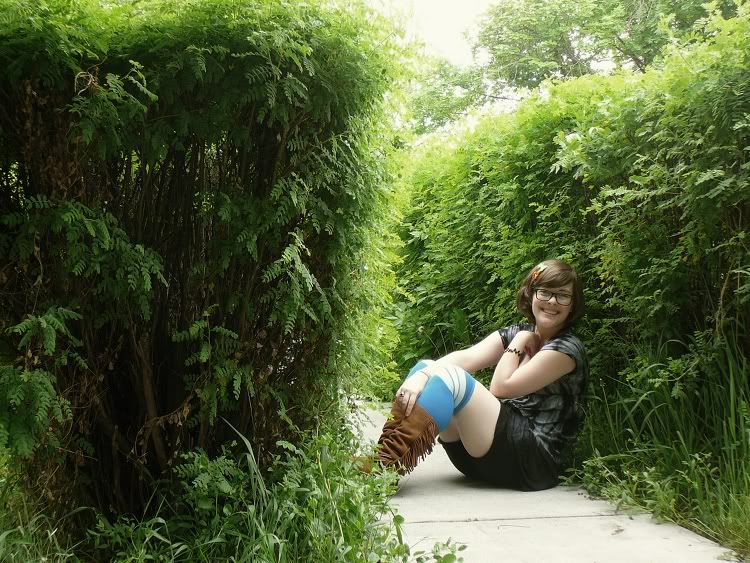 Forever21 dress, Target shorts and boots, Wet Seal socks.
The hedge out front is, I discovered, an awesome place to take pictures of one's self. I kind of wish I was wearing a flowing white Renaissance dress, though. This will have to do I suppose.
Please forgive my sporadic posts of late. I've been writing a fair amount lately, as well as searching for jobs and going to interviews and playing D&D for entire days at a time. Things should pick up in the next few days.
Filed under: Uncategorized on May 24th, 2009