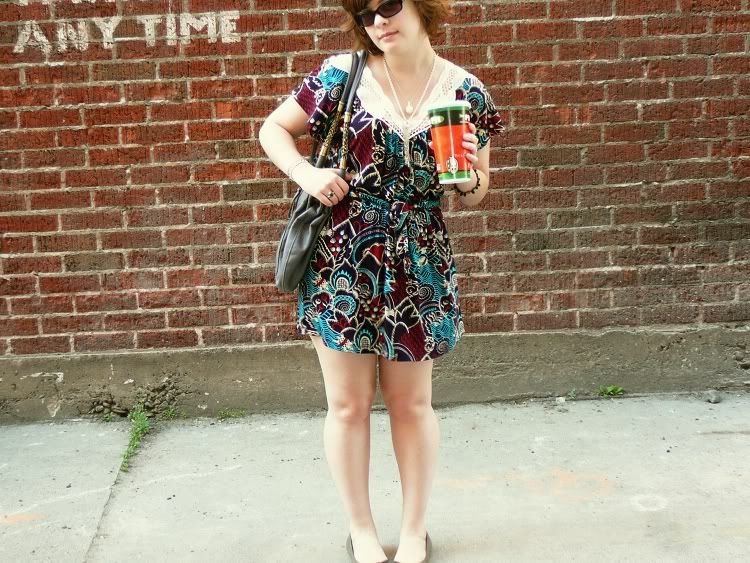 Forever21 dress, shopruche.com bag, Old Navy shoes, Pita Pit gigantic freaking fountain Coke.
Half-assed photos taken while wandering the streets of Missoula trying to feel productive in some way. The sun makes me look angry! apparently. 
There's something I really don't like about dressing for summer. The heat requires as little clothing as possible, which mostly nullifies any possibility of layering or cute jackets or tights or even close-toed shoes on really hot days. I'm of the layering persuasion, and for me, the more clothes the merrier. I feel so boring in just a dress and flats! Damn you, summer. I really need to work on my accessories, it seems. I'm thinking… more necklaces, and way more bracelets, maybe some light scarves or even bowties? A bowtie would actually be really badass; I need to look into this.
So speaking of my Old Navy shoes, I start a part-time job at Old Navy tomorrow. I'm actually rather nervous; I haven't worked in retail since my freshman year of college, and that was 5 long years ago. I was a different person back then. I'm pretty sure I'll rock at whatever job comes my way, but… nerves!
Filed under: Uncategorized on May 27th, 2009