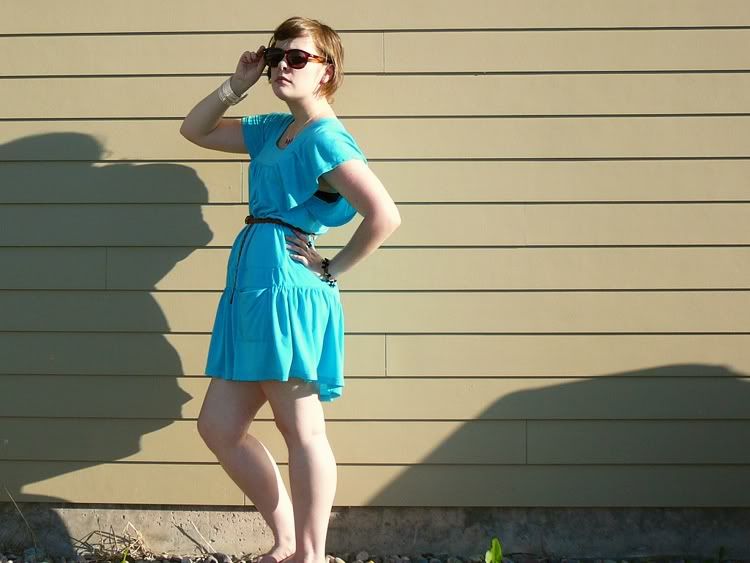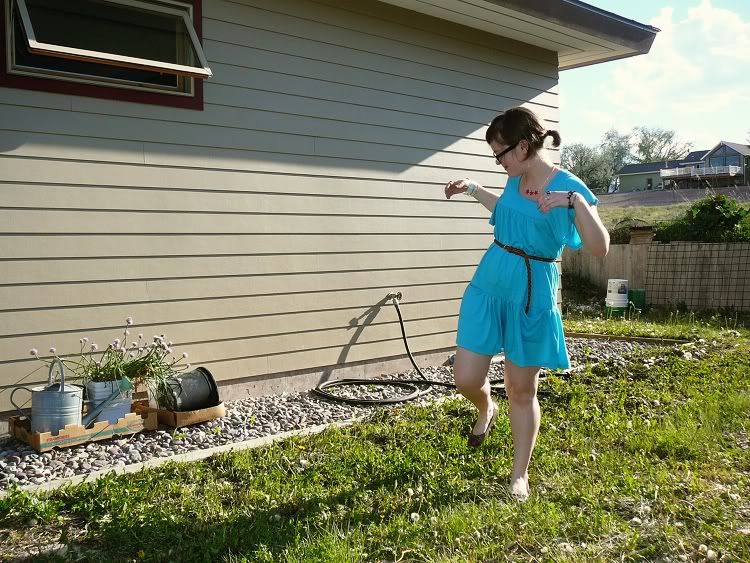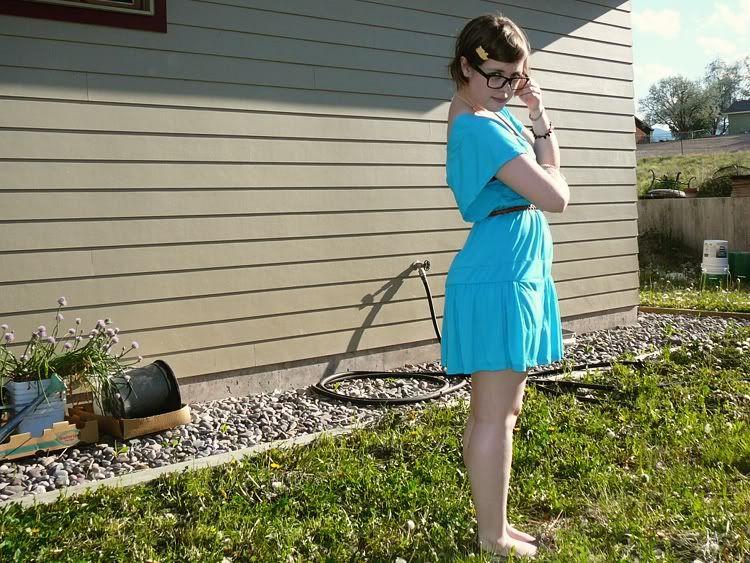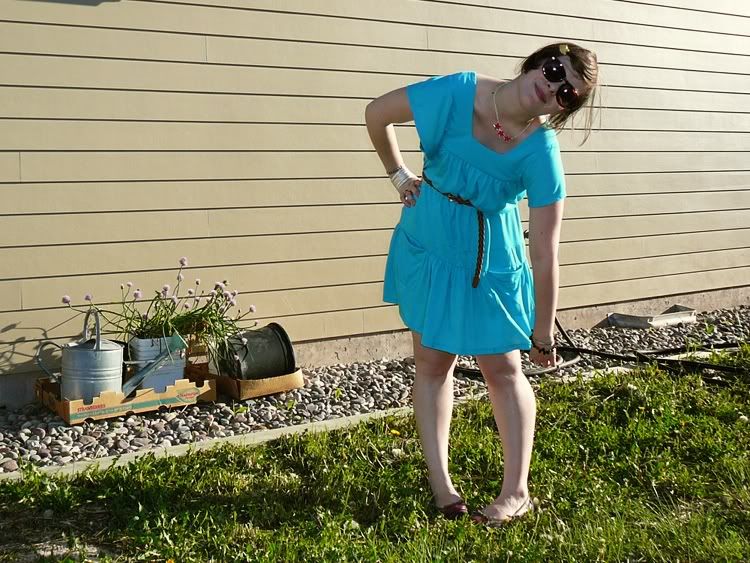 Rave dress, Wet Seal belt and necklace, Ralph Lauren sunglasses, Old Navy flats, sad excuse for a ponytail.
These were taken before and after I cut the Mister's hair. Try not to look too closely… I'm covered in Greg-hair in some of these. Oops… 
I love this dress though! The pockets and the subtle ruffle at the bottom are my favorite part, but the square neck and fluttery sleeves are also awesome. This belt was $2 on clearance, and is made of some kind of plasticy material, but I DON'T CARE. I finally have a brown belt, and I only had to spend $2 on it. Woo! Now I need brown sandals.
I really want to see the Star Trek movie again.
Filed under: Uncategorized on May 30th, 2009