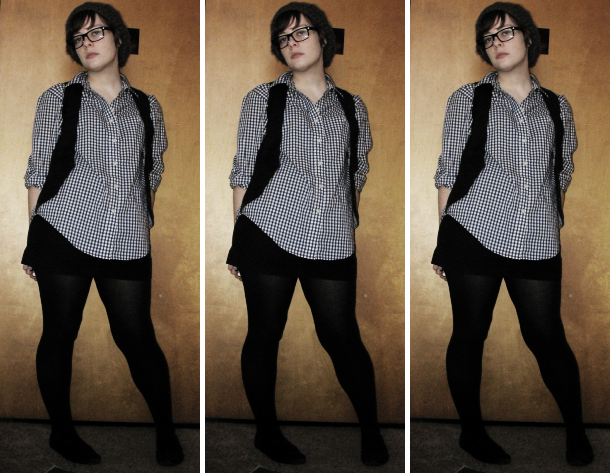 Shirt: second-hand
Waistcoat: Old Navy
Skirt: second-hand
Tights: Target
Shoes: Nomi
Hat: Urban Outfitters
I feel like a newsie today (an emo one, apparently). You've all seen Newsies, right? If not, you should.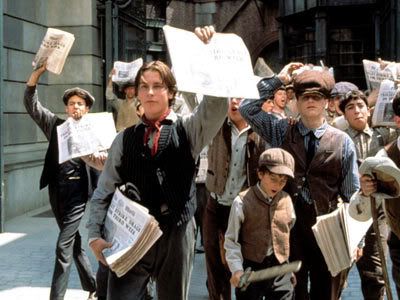 Christian Bale at his best, I kid you not. A beautiful, beautiful man.
Back in middle school and high school, my ultimate fashion goal was to find a newsie hat. I remember searching everywhere for one, and finally, the only place I could find them was in the men's department of Dillard's in the golfing section.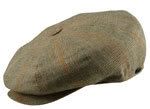 Then, all of a sudden, the newsie hat became trendy! Unfortunately, not trendy in a good way. More in a hip-hop, annoying kind of way. So I was never able to wear my newly-acquired newsie hat with much newsie pride, as everybody else was wearing them at the time, and the look wasn't something I wanted to associate with. Silly, I know. Now I wish I'd just worn the heck out of that newsie hat instead of feeling too self-conscious about it. Since then I've lost the hat, and I don't really desire to wear it, but it was a beautiful thing to behold.
Moral of the story: watch Newsies already. (Also: don't be ridiculous like I was in high school; wear whatever you want, whenever you want! Who cares if it's on trend or not.)
Filed under: Uncategorized on November 24th, 2008