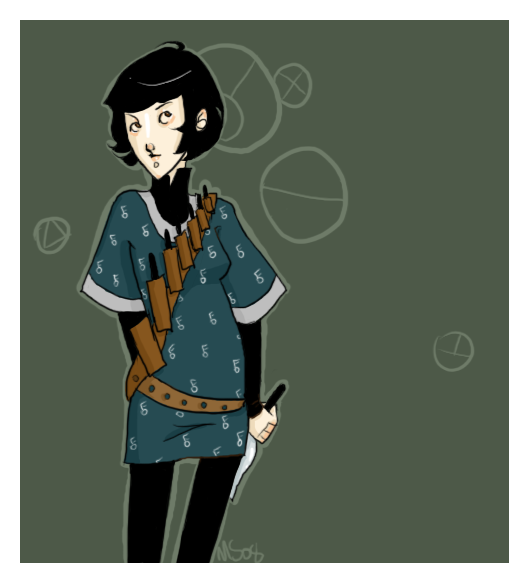 One of my favorite books in the whole world, if not the number one favorite, is Sabriel by Garth Nix. Not just the story, but the aesthetics of the book are amazing. My favorite writers are those who can paint a specific, moody, stylistic picture. Realism isn't important to me, but a distinct tone is a must. If you haven't read Sabriel, I highly recommend it if you like elegant, dark, cold and beautiful imagery: snow falling at dusk, shadowy creatures of death with flame eyes, silver keys on midnight blue, a single bell tolling once. It's a story of horror, adventure, romance, and myth.
Tying it all back to fashion, some of Givenchy's fall '08 pieces just say Sabriel to me. All they're missing is a bandolier of bells.
By all rights, any fashion related to Sabriel should be 1940s inspired, with a lot of wool and possibly even fur caps. Yet I can't help but imagine an edgy, sexy Sabriel sometimes… so sue me, har har.
Filed under: Uncategorized on November 29th, 2008