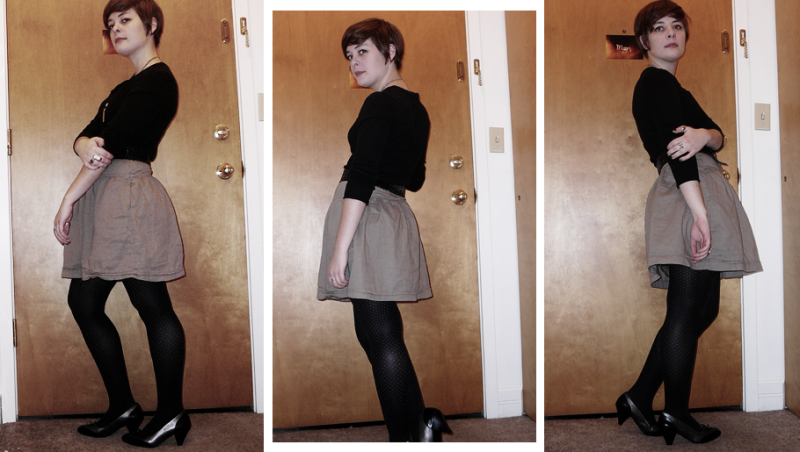 Skirt: Gap
Sweater: Target
Belt: Urban Outfitters
Tights: H&M
Shoes: Isaac Mizrahi for Target
Necklace: F21
Oh my goodness. I finally got a power cord for my camera's charger! And I also found these amazing shoes on clearance for $8.24, but there was a bit of glue on the top of one so the amiable man checking me out let me have them for $5! What a way to end a week of finals. I am free, free, free!
Filed under: Uncategorized on December 11th, 2008